Farmers Market, Garden Center, and Moving
Fresh Flowers, Plants, Drinks, Food, and More
Picker's Place is a garden center and farmers market in Sauk City, WI, that also has U-Haul rentals and moving services available. Our full-service garden center, farmers market, and moving and storage service in Wisconsin is locally owned and operated by a team of friendly and knowledgeable professionals with over 30 years in the industry. Picker's Place is your go-to farmers market and garden center for organic and fresh produce, flowers, plants, apple cider, popcorn, candy, coffee, Amish canned items, and more. Our Amish canned goods are a hit and we have limited quantities. These products and supplies vary depending on the season and popularity. Please get in touch with us for more information on our Amish canned goods and availability.
Fresh Produce & Vegetation, and Gifts
We offer in-season produce and vegetation that is affordable, fresh and doesn't contain any added preservatives or pesticides. Picker's Place is a family-friendly, clean, and upbeat store where you can get different food, drinks, and gift items that are sure to taste delicious and exceed your expectations. At Picker's Place, we are proud to offer products for individual sale as well as wholesale to smaller stores looking to have more local produce options. We can also offer some delivery services upon request. At Picker's Place, we often have unique pieces in our store.
Please get in touch with us if you are interested in our flowers and plants, our produce, drink, and food options, our gift, and furniture options, our U-Haul rentals and storage options.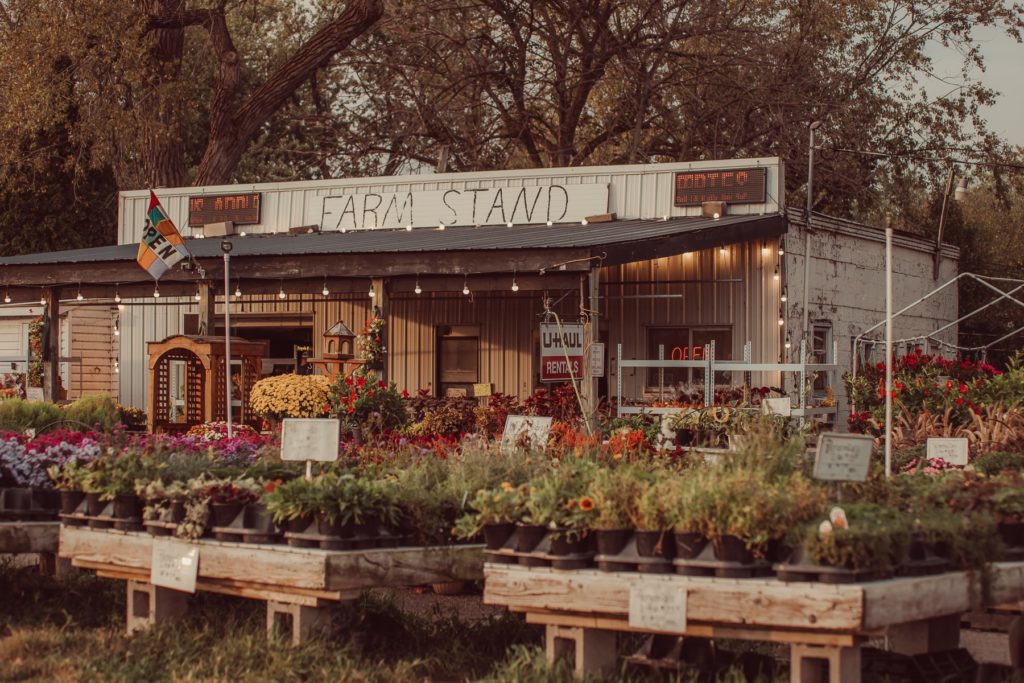 Seasonal Flowers, Plants, & More
At Picker's Place, we offer fresh and in-season flowers and plants, along with beautiful planters. Whether you know what type of flower or plant you are looking for, or you just want to come in and see some of our favorites, we look forward to helping you grow your garden or give you a beautiful plant or flower to spruce up your home!
"Best place around to get good quality plants, great prices also! Their produce is also amazing, great place all around!!" – Leah M. Facebook Review

"Amazing produce, WONDERFUL employees! I stopped at Pickers Place for a photoshoot with a client and was blown away by the beauty of the flowers and how delicious the produce looked! I bought succulents and they are growing like crazy! Highly recommend, I was told there will be some beautiful pumpkins this fall!" – Taylor L. Facebook Review

Absolutely gorgeous florals. So healthy, fresh and full. We buy several every year, and will continue to return for years to come. Joe and Peggy are always so pleasant and helpful. If you haven't been here, you should try it. It's well worth the trip and you won't be disappointed. – Gary & Vicki H. Facebook Review